Disclosure: This shop has been compensated by Collective Bias, Inc. and The Coca-Cola Company. All opinions are mine alone. #HonestKidsRecycle #CollectiveBias Teach your kids to recycle with the Honest Kids® Recycle program! It starts with you!
Recycling is so important for our plant. Honest Kids® has partnered up with Walmart for a recycling program so that you can recycle your used Honest Kids® juice pouches for FREE! How great is that? Your kids get to have delicious organic juice drinks AND help save their planet!
Honest Kids®is a good brand that does good things for people and our environment. Showing your kids how to recycle while they're young, helps instill good habits early.
Good recycling habits die hard!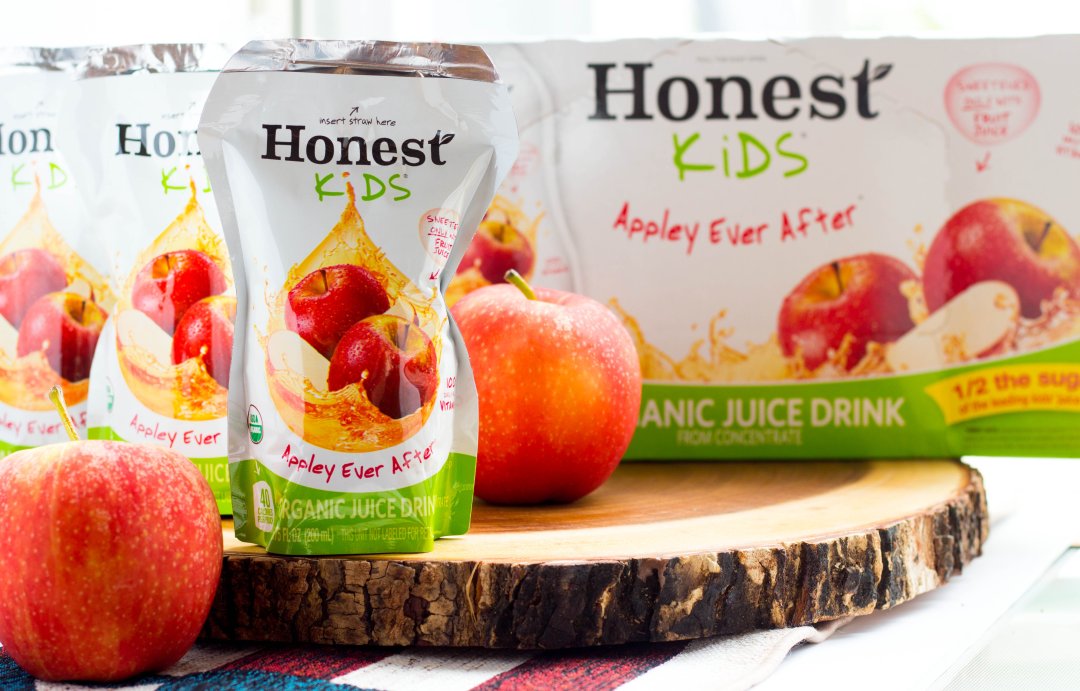 Hover over this photo to buy Honest Kids® Organic Appley Ever After®!
I bought my Honest Kids® Organic Appley Ever After® (I love that name!) multi-pack juice pouches at Walmart! Apple juice is the choice drink of our boys and I like that it's sweetened with organic juice!
Recycling Honest Kids® juice pouches is so simple.
All you have to do is this:
First, put your used empty Honest Kids® juice pouches into the Honest multi-pack cardboard box in which they were originally bought (or another box or envelope is fine too.)
Then, download the shipping label, print it and tape it to the box. Seal the box closed with tape.
Last, drop the box in the mail! No postage required!
That's it! How simple is that? Below, I created a tutorial on how to teach your kids to recycle.
Recycling Tutorial for Kids
I'll go over:
Make a recycling poster/foam board for reference that you can hang right over the top of your recycling bins!
Free printable recycling symbol FREE printable your kids can color.
Recycling containers image
Numbers on the plastic materials that can be recycled
a Recycling Quiz for Kids FREE printable where they get to cut out and match the recyclable to its picture.
A Recycle Earth FREE printable to print and decorate the board.
An "It starts with YOU!" FREE printable you can print, cut and attach to the board.
Together we can save the planet but, it starts with you!
How to Teach Your Kids to Recycle
1. Show them the recycling symbols and containers.
2. Have your kids color in a Recycling Symbol FREE Printable!
3. Explain the differences between glass and plastic, tin and aluminum, paper and cardboard. Find out, if you don't already know, which recycling numbers your waste management company will pick up at your curb or community dumpster.
4. Explain how banana peels are biodegradable but, plastic is not and that's why we recycle.
5. Have your kids do a Recycling Quiz for Kids FREE Printable! on the differences between plastic, aluminum, tin, glass and paper, and cardboard and the numbers on plastic containers. Correct their answers if needed.
How to Make the Honest Kids® Recycling Tutorial for Kids Board
First, glue the recycling symbol from step two above to the board.
Next, glue the completed

Recycling Quiz for Kids

from step five above, to the board.
Next, print the Recycle Earth

FREE Printable

and tape it to the board.
Then, print off the It starts with YOU!

FREE Printable

which, is a Word Doc that you can edit to customize the text so it relates to your family. Add the plastic recycle numbers that your waste management company collects. Glue it to the board.
Add the empty Honest Kids®multi-pack cardboard box onto the Recycling Board. This will be the box you'll use to collect and mail the empty pouches however, you may use any box or envelope you wish.
Next, tape the Honest Kids® juice pouches to show where they go, as pictured below.
Then, using sparkled green foam sheet sticker, cut out two leaves, free hand or trace them. Stick them to the board as shown in the picture below for decorative purposes and kids love sparkle but, so do I!
Display the Honest Kids® Recycling Tutorial for Kids near your recycling containers for easy reference for your whole family. You may have to double-check your kids are putting the correct recyclable materials in the containers before taking the container to the curb.
Download and print off the shipping label and tape it to the box for shipping.
Last, drop the box with shipping label in your mailbox when it's full of empty/used Honest Kids® juice pouches!
Therefore, When the Honest Kids® box is full, print the mailing label, tape it to the box, and put it in the mail! That's it!
Common Recycling Mistakes
Always check with your Waste Management company to obtain a list of recyclable materials they are able to recycle and the plastic material numbers they'll take.
Plastic grocery bags, although recyclable, some waste management companies do not have the specific equipment to recycle these and they get caught in their machines needing to be removed manually which can cause harm or injury.
Pizza boxes although, cardboard, and take out containers, often have cheese and grease residue which can harm recycling machines. Cut the portions of the box that do not contain grease and cheese residue.
Paper coffee cups (contain a plastic coating to prevent leaking) and milk or juice cartons often contain an outer wax that some, not all, waste management companies can not recycle in their machines.
Again, it's best to check with your waste management company to find out which recyclable materials they can process!
Tips for Teaching Your Kids How to Recycle
Small kids love to help! Have your kids help to take the recycling containers to your curb for pick up on trash night.
Lead by example! Show them easy ways to save paper such as using both sides of paper when doing homework, scrap paper, coloring, etc.
Take action! Discuss and follow through with the importance of picking up trash other's leave behind at the park, parking lots, beach and roadside.
For example, I took my boys to the movies a few weeks ago. As we pulled into the parking lot, there was a bag full of groceries lying in in one of the parking spaces. Everyone was avoiding parking in that spot. As we exited the car, I walked over to it and picked up a box of smashed cereal. When my boys saw me, they began to help. Lead by example. Someone had to pick it up.
When you walk past an empty plastic bottle at the beach, pick it up. If you don't, it can end up in the ocean, polluting our water and disturbing the natural habitat of marine life.
So, go out to your local Walmart and buy your favorite Honest Kids juice multi-pack and follow the instructions above so your kids can learn how to recycle with this FREE Honest Kids® Recycle program and help save our planet! Remember, it starts with YOU!